Ferlib , Boxlock ejectors 28 Ga 2 ¾".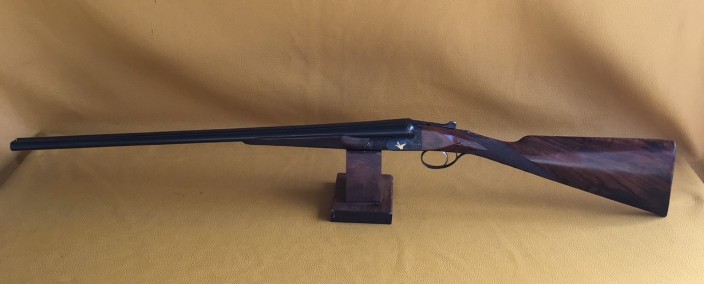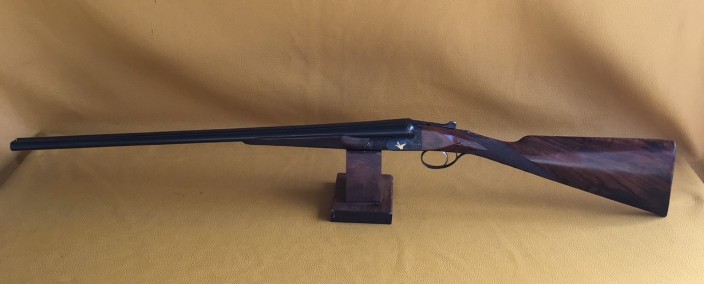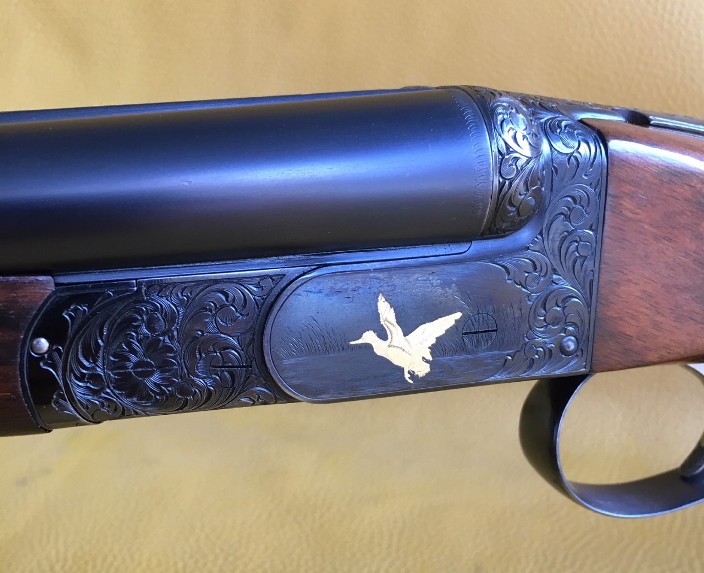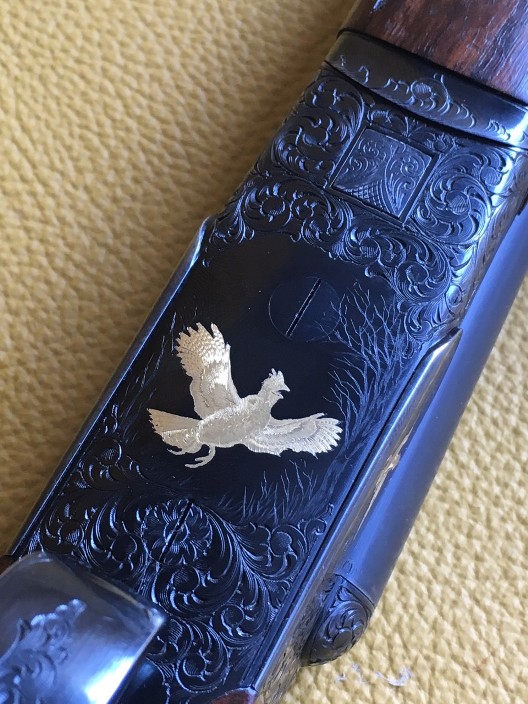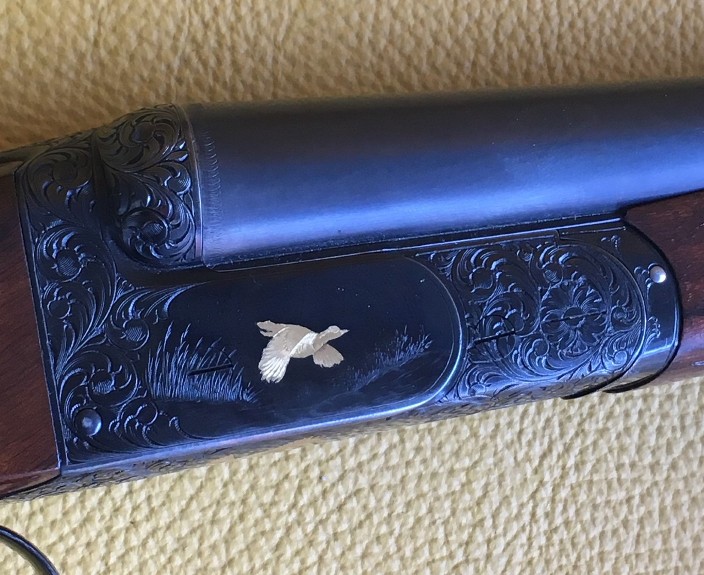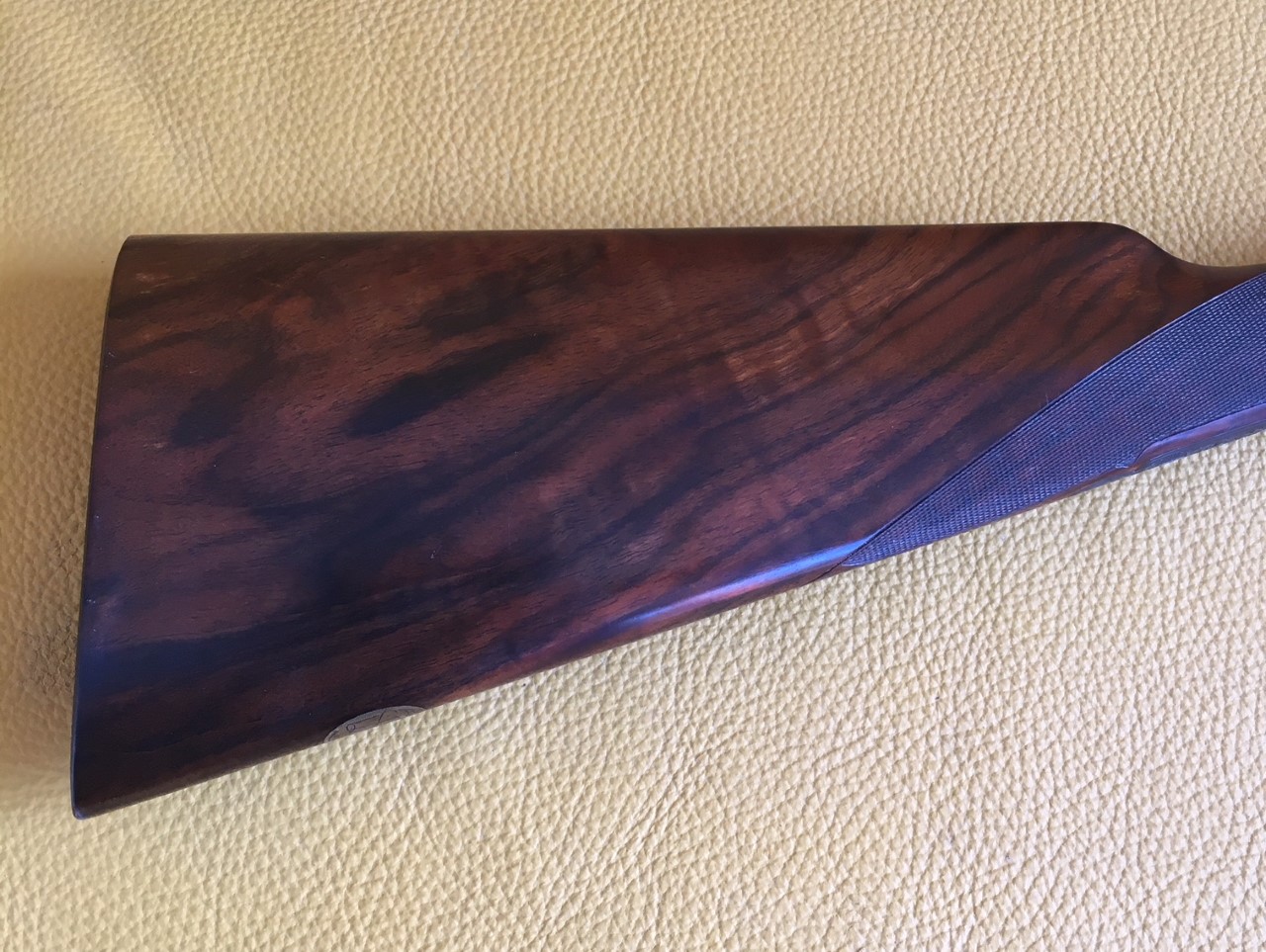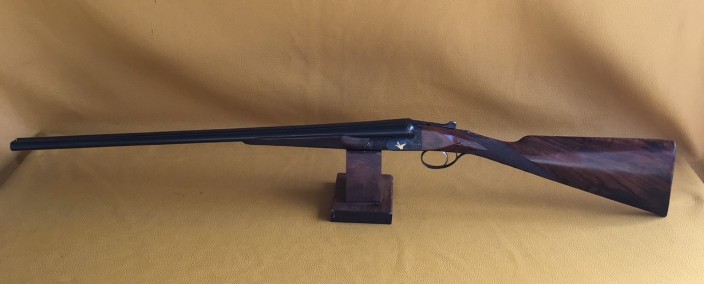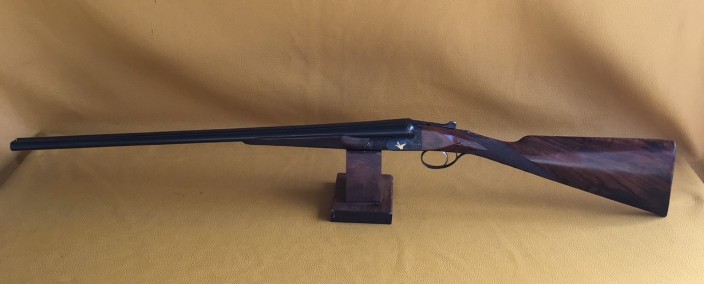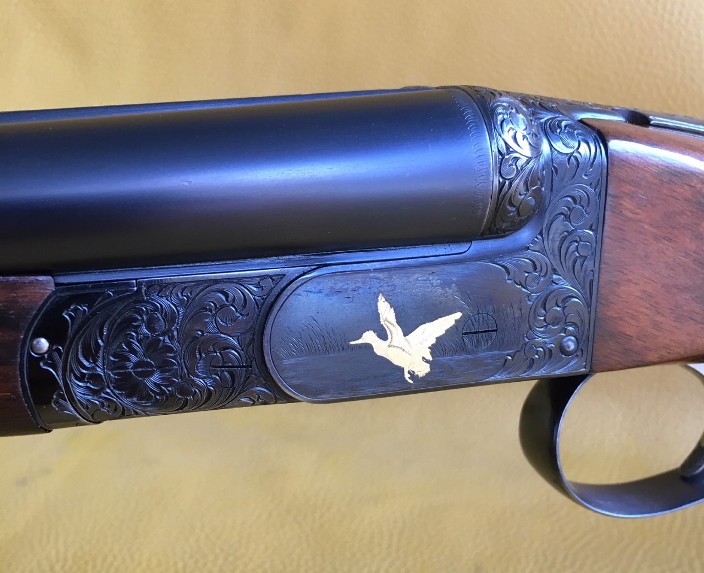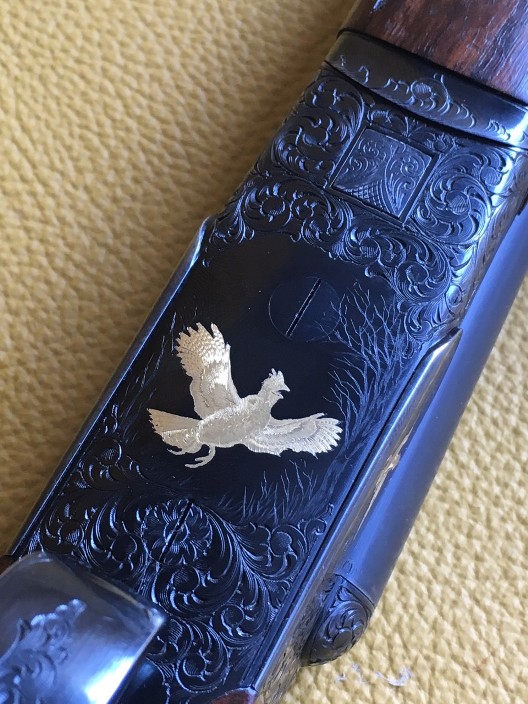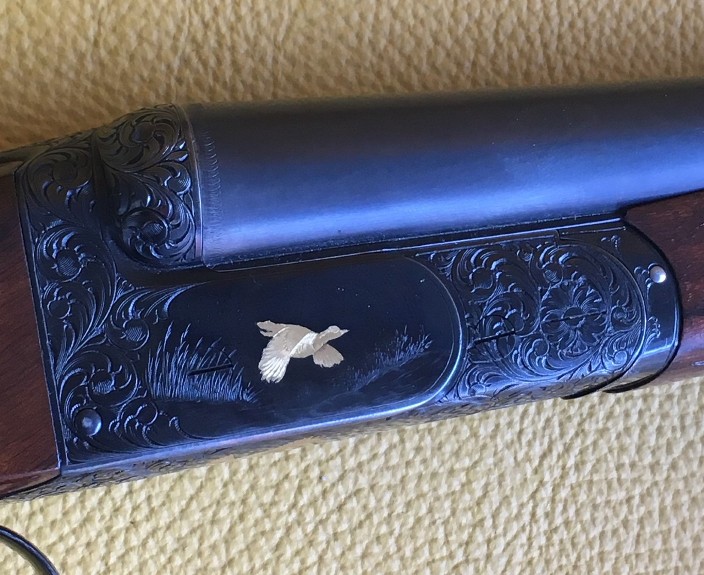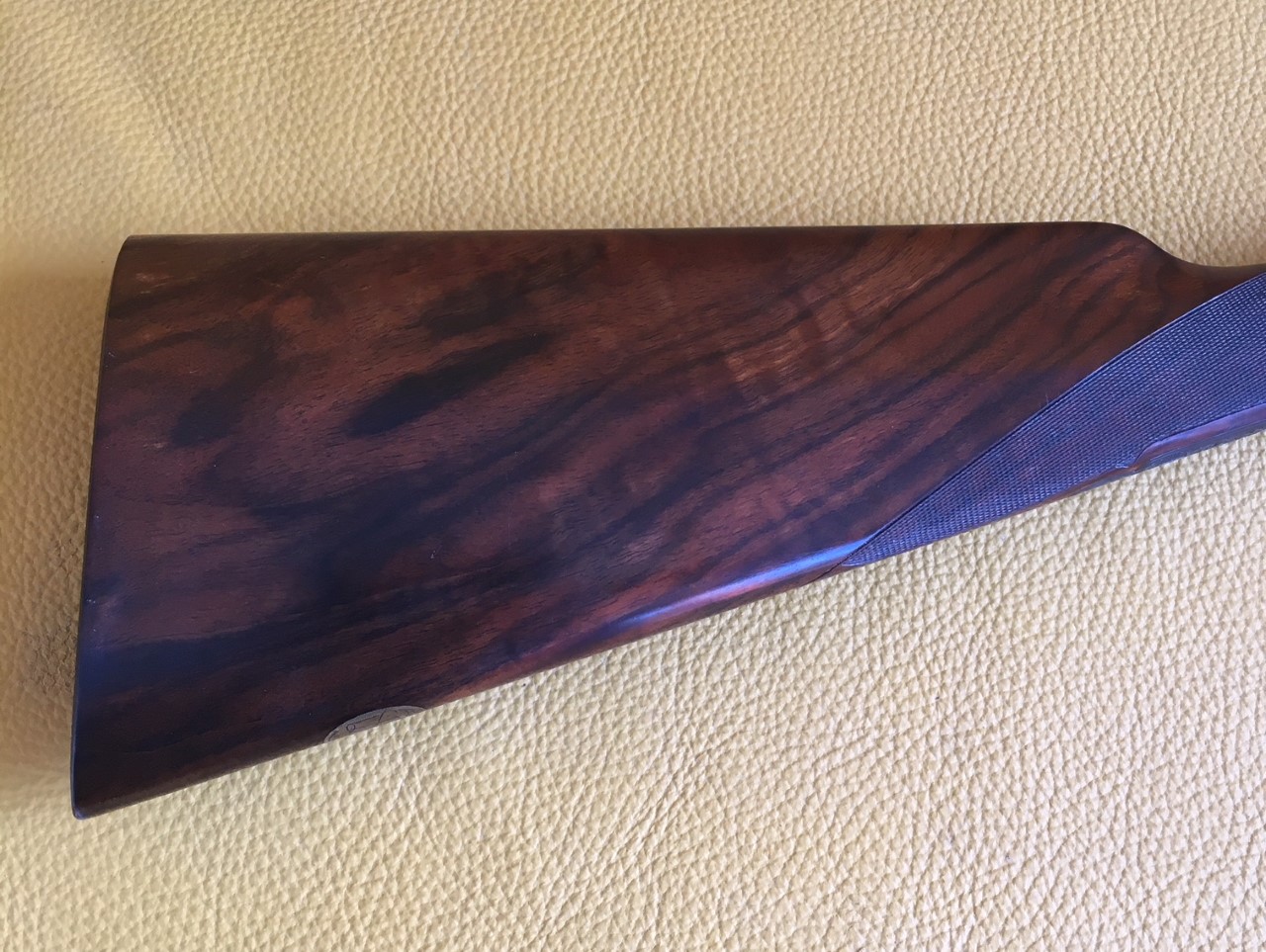 Ferlib  , Boxlock ejectors 28 Ga 2 ¾".
A very nice little Anson at 5lbs 2 oz, with 26" barrels,  fitted lumps. Shinny bores measure .561 which is correct , being proofed at 14.3mm. Chokes are .003 Sk1 and .012 Mod.
Flat rib with concave profile and cross hatch mating. Blacking 95% original condition . Frame is blacked with quality gold inlaid birds, and a 75% scroll engraving coverage signed by A Bregoli. Purdey flat bolt , single non selective trigger, manual safety.
Mechanically and cosmetically in 95% plus original condition.
Straight grip stock with a 14 3/8" LOP over a checkered wood butt. Drop is 1 7/16" and 2 1/8 " , cast off ¼" . Panels with tear drops, semi beaver tail forend.
The oil finish on the wood has some light handling marks and remain in 95% original condition, the checkering is in 98% condition.
A properly scaled,  hand build shotgun at a price comparing with machine made piece.