Grulla Duck Unlimited 20/28 Ga two barrel set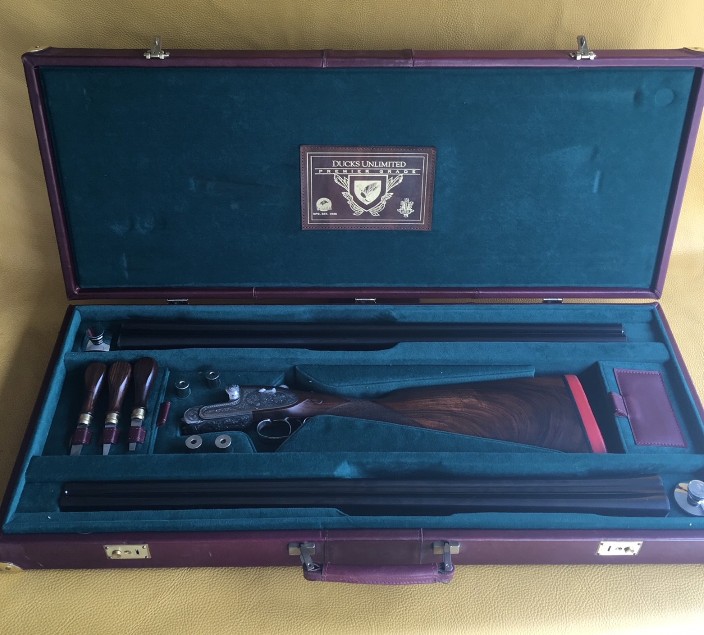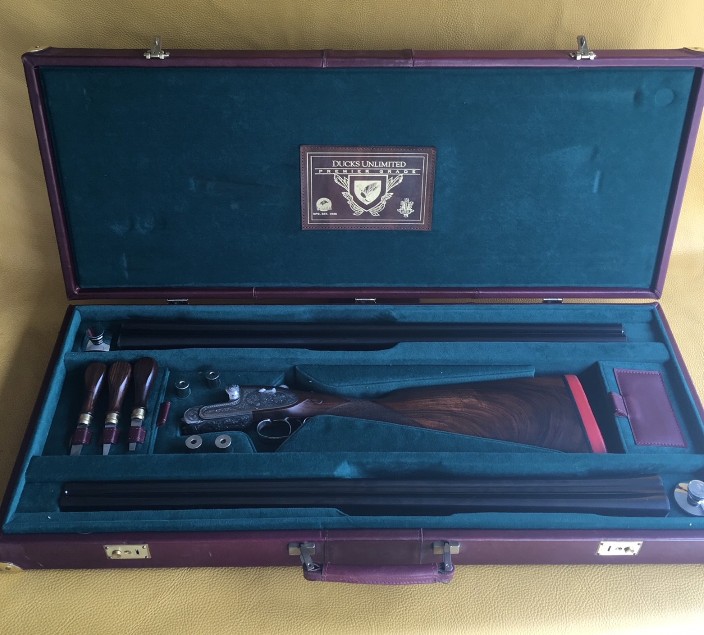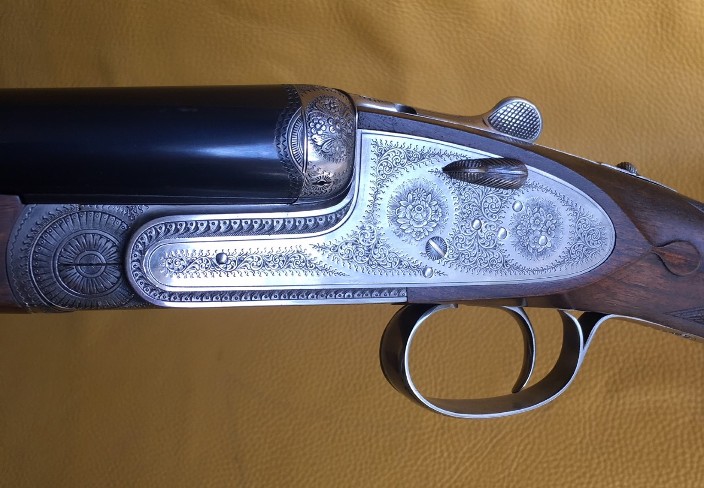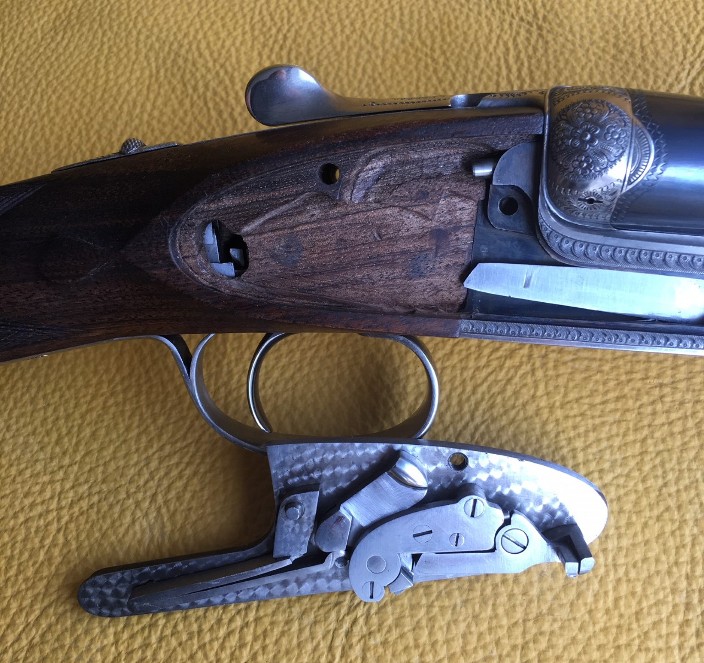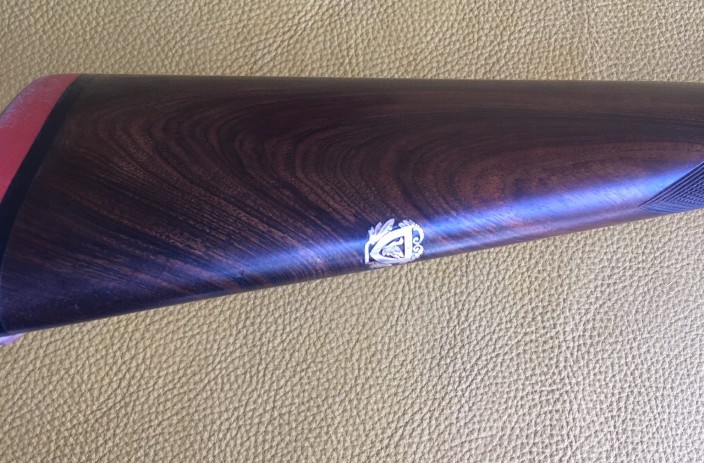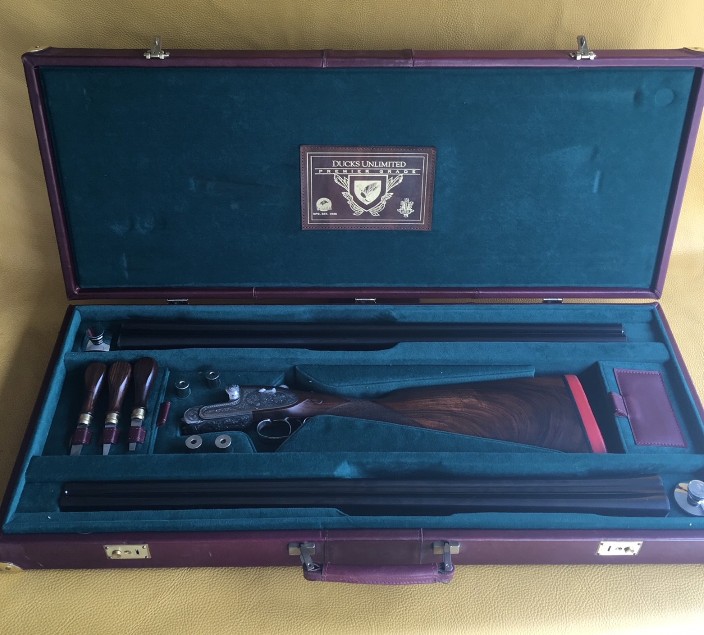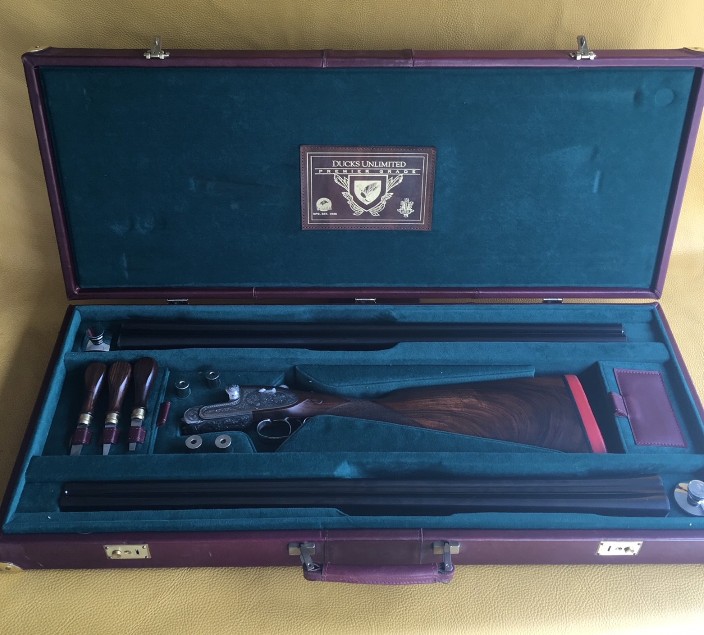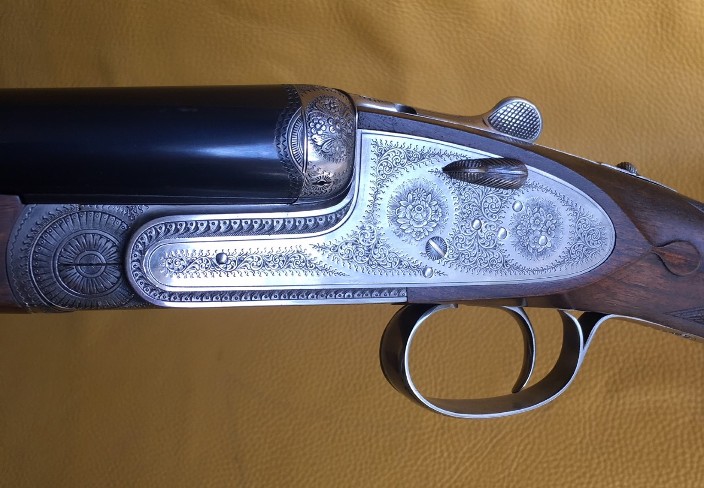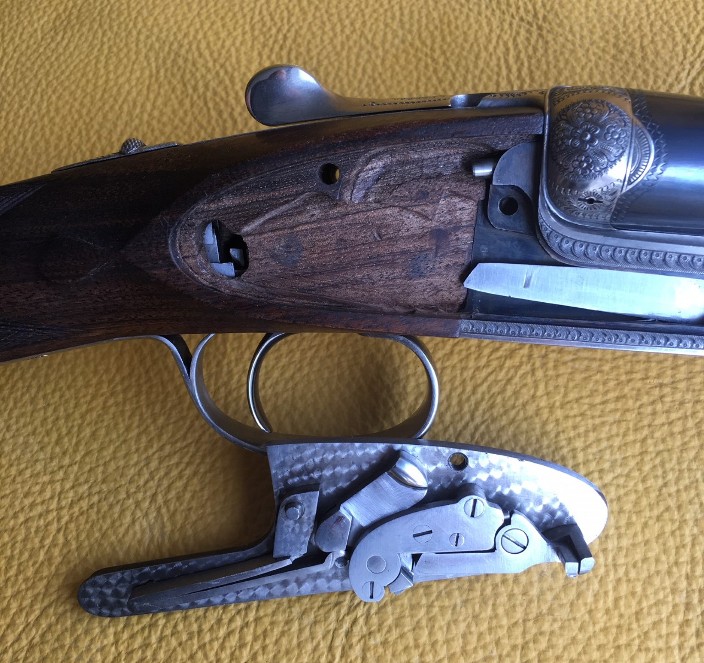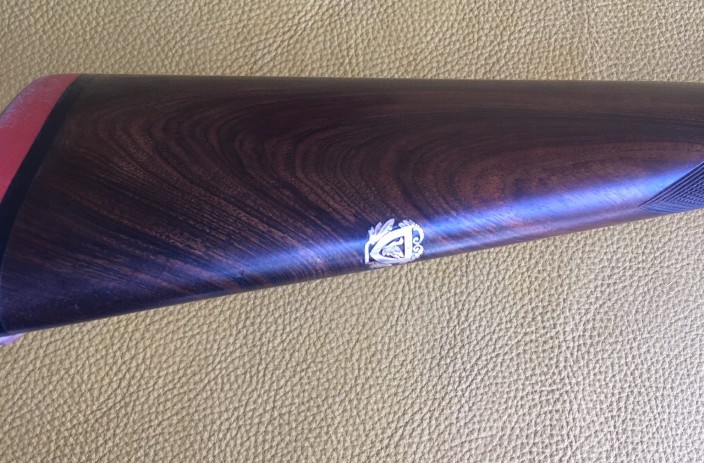 Grulla Duck Unlimited 20/28 Ga two barrel set.
Cased in leather with oil bottles , turn screws , and snap caps;  a Union Armera/ Grulla 216 with a set of 26 1/8" 20 ga 3" chopper lump barrels and a 26 1/8" 28 Ga 2 ¾"  also chopper lump.  The gun weighs 6 pounds even with either set of tubes.  Bores and chambers are shinny and measure respectively  .621" with .007" and .007" constriction and .548" with .001" and .001" constriction. Barrels are brazed and sound like church bells. Forged action with side clips, Purdey flat bolt and 5 pins Holland type hand detachable side locks with interceptor sears.
Single non selective mechanical trigger with nice pulls, automatic safety, firing pin discs  and strong Southgate ejectors with large bodies.
All metal finish is original and in 98% condition.
Stock is straight grip with tear drops, 14 5/8" long over a 7/8" red pad , drop is 1 ½" and 2 ½"  with 3/8" cast off.
The bottom of the butt stock has a nice gold inlay with the duck Unlimited shield. The forends are semi beaver tails, wood is in 95% original condition with some light handling marks, checkering is 99%.
Nice set up in excellent condition.