Blaser F3 Luxus with games scene 12 Ga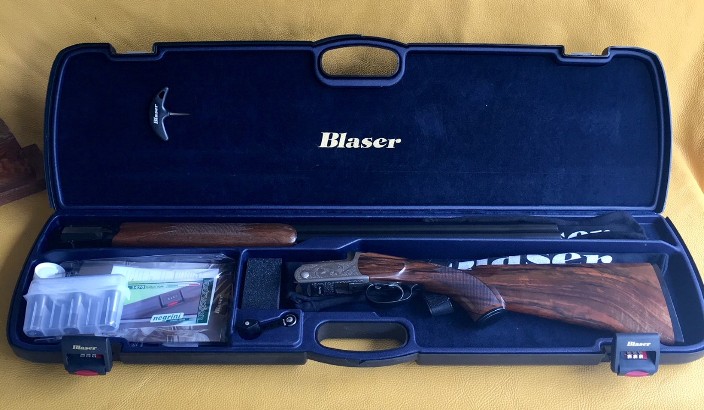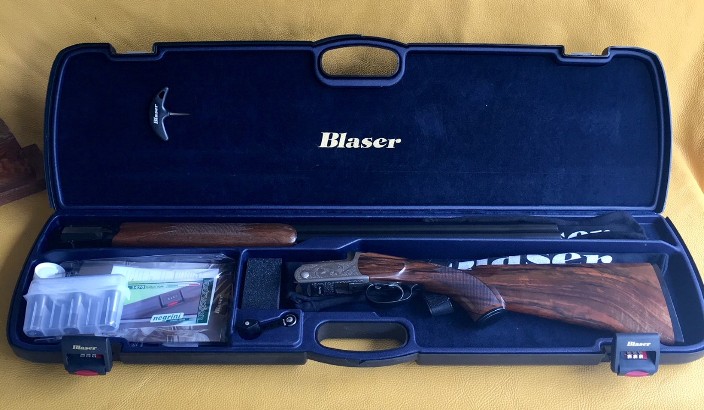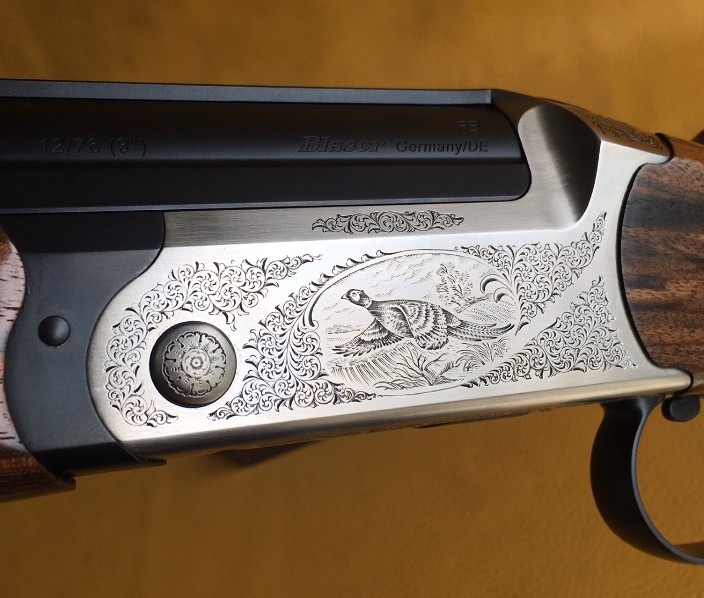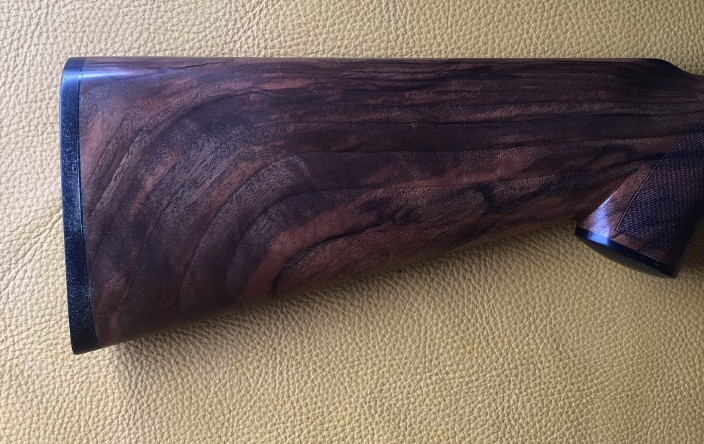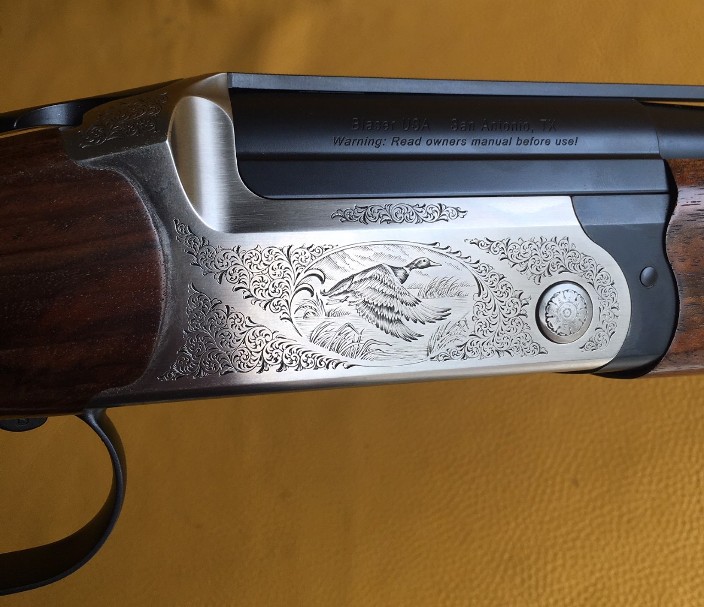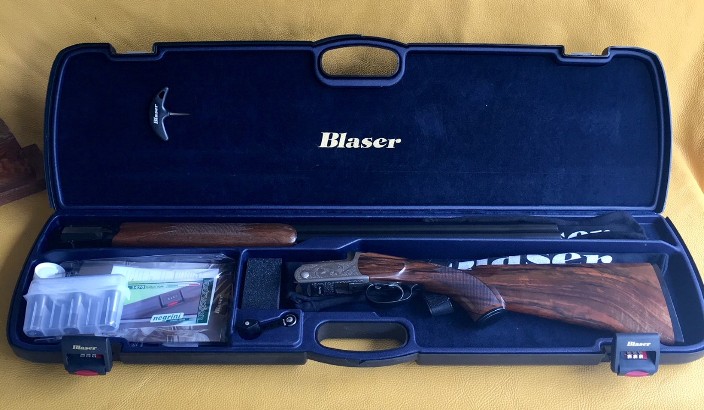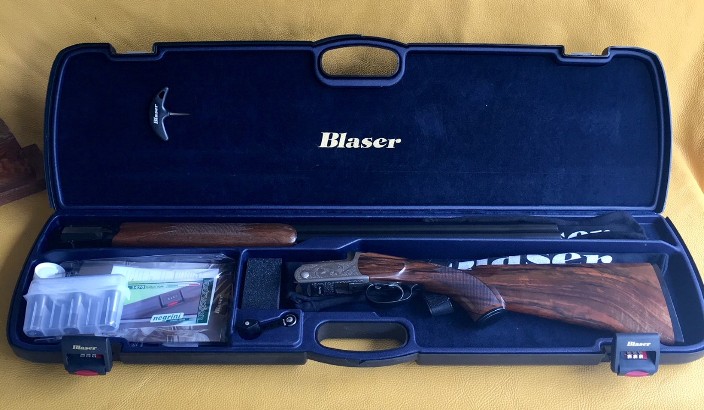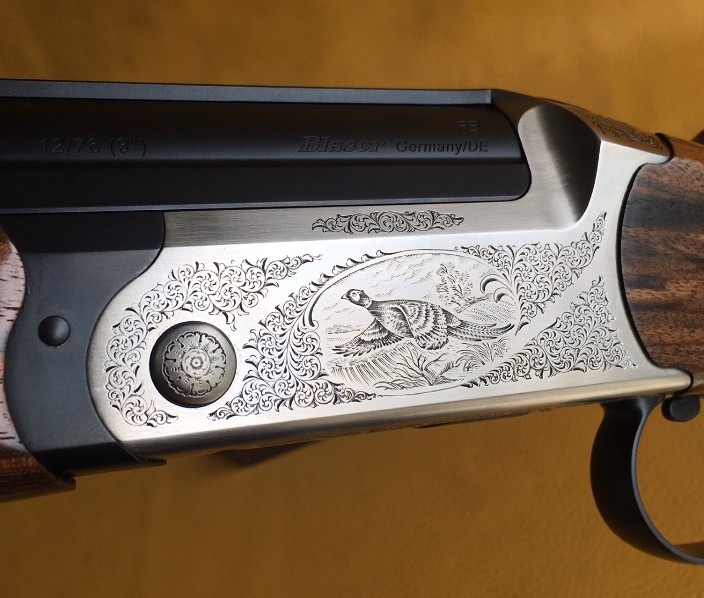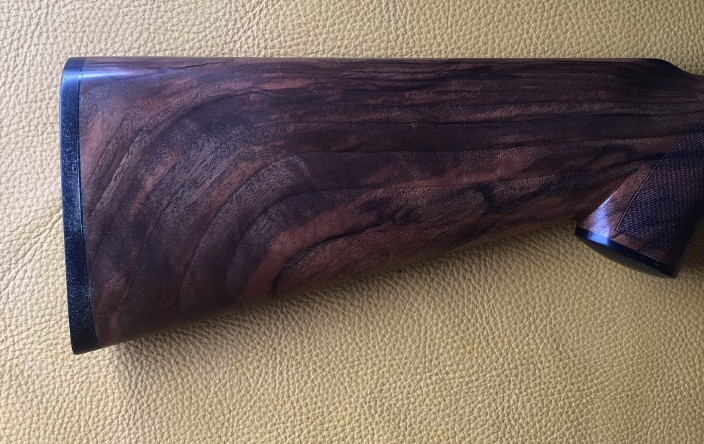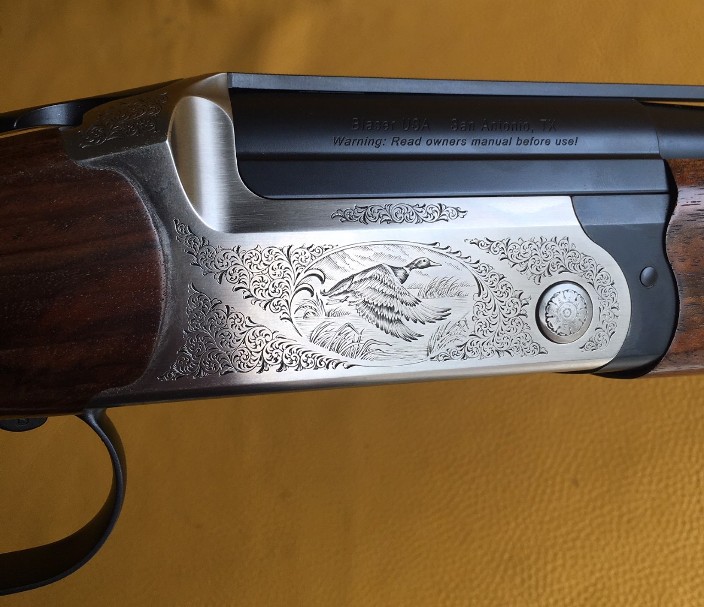 Blaser F3 Luxus Game gun with games scene 12 Ga.
A shotgun made in 2014, single selective trigger, ejector, in the factory case with all papers and accessories.
Barrels are 29 1/8" with 3" chambers, like new inside and out. Ventilated rib .333" wide , bores are .736"
With a set of 5 Briley's tubes measuring .010", .015", .020",. .025" and .035".
Action has 65% coverage with tight scroll and game scene of high quality engraving . Mechanical  single selective trigger with amazingly crisp pulls at 4.5 Lbs. Trigger position is adjustable and extremely fast lock time. Weight is 7Lbs 4Oz.
The stock is in 5 stars walnut , has a LOP of 14 ½" with the trigger on the rearward position over a 5/8" ebony butt plate.
Drop is 1 ½" and 2" , but it doesn't feel that high, thanks to a generous ½" cast off, actually, it does fit me like a glove…
The gun is in 98%+ condition with a few very light handling marks at the bottom of the forend wood.
I should admit it is the first F3 that passed thru my hands and I'm impressed.