JJ Perodeau exclusive     :    Chapuis Serie 3 22 Hornet Double Rifle.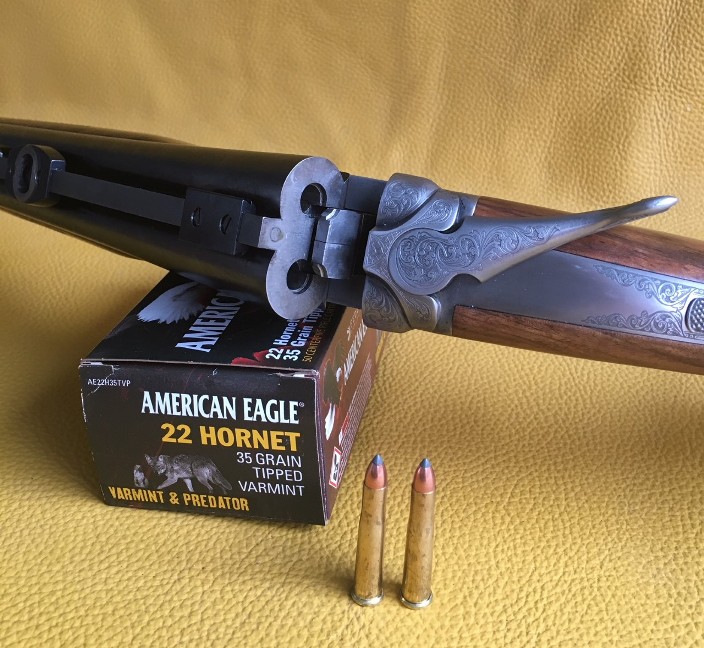 Ejector , 21 ¾ " barrels , weight is 7 Lbs. and up depending on
wood density , scope and mounts , swivels etc….
Choice of action finish: French grey, Case color hardened, blued.
4 star wood with possible upgrade all to way to exhibition grade,
cut  to customer's preferred dimensions
Deep floral engraving on action , with possible custom game scene
on action bottom.
One way to have one of the most exotic plinkers on the block,
it is also perfect to introduce kids and ladies to the joy
of double rifle shooting
From $8,200.00
Don't hesitate to call or send us an email if you have any question !