H. Ansorg 8x64S Stutzen rifle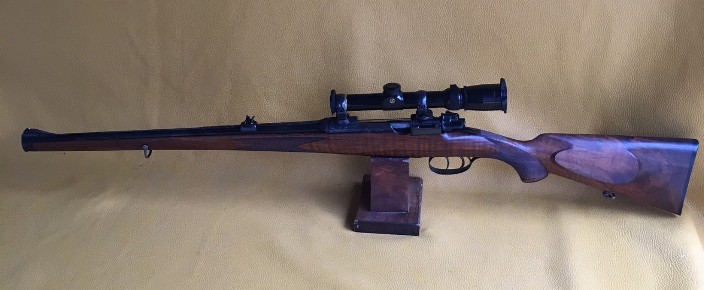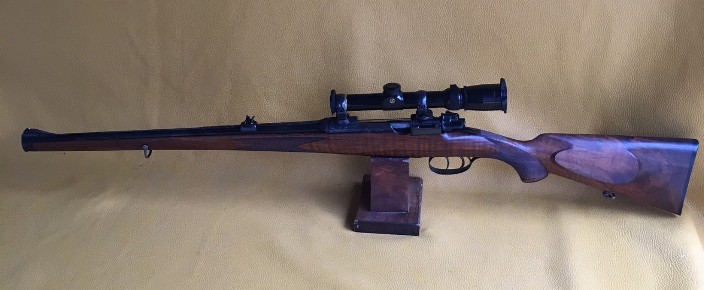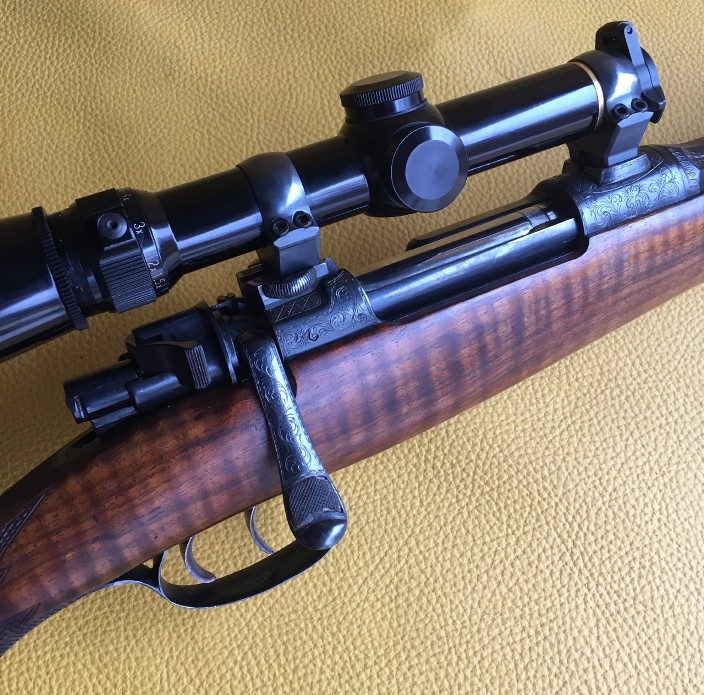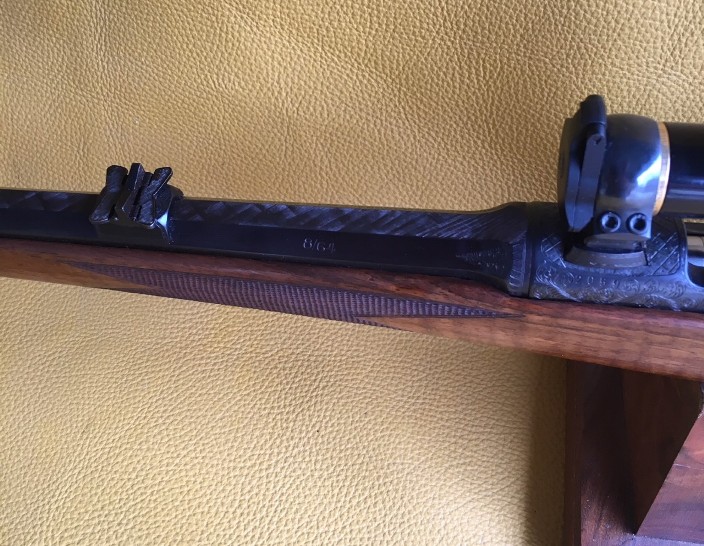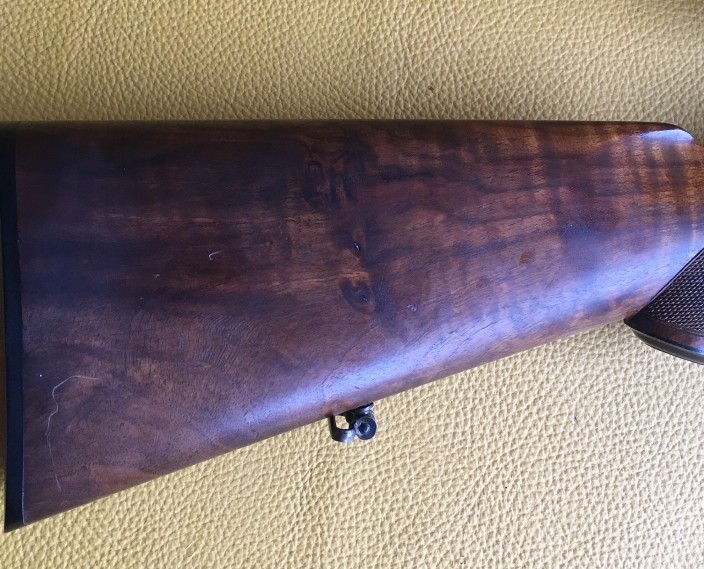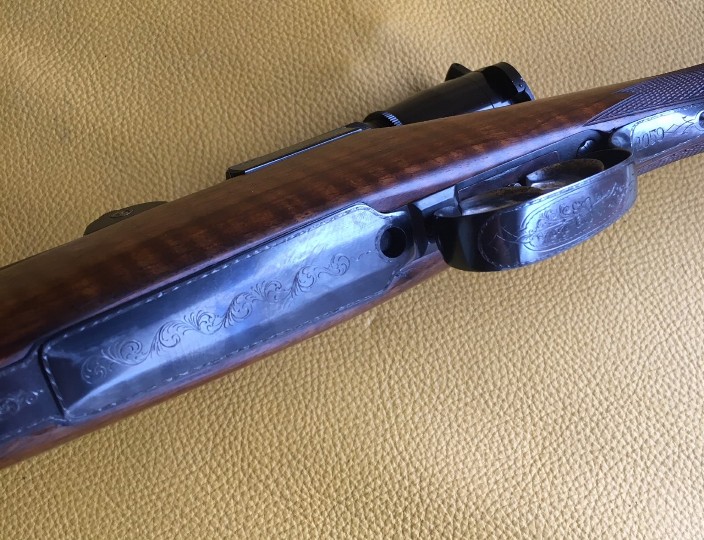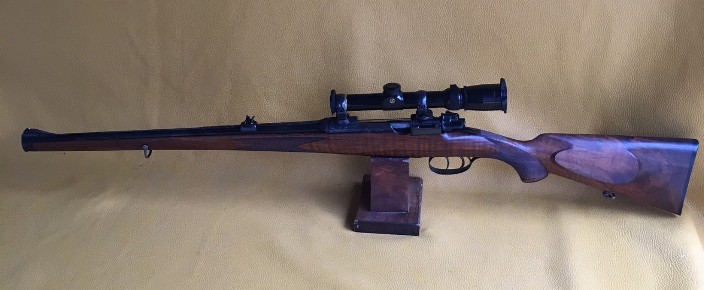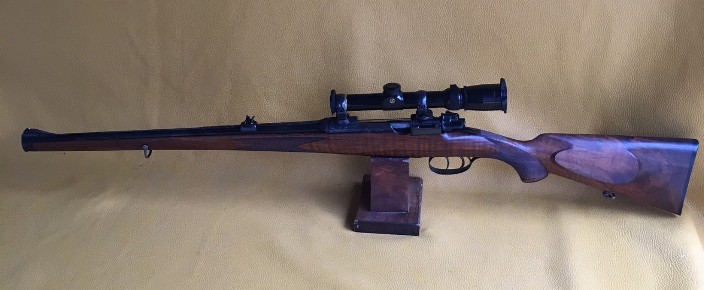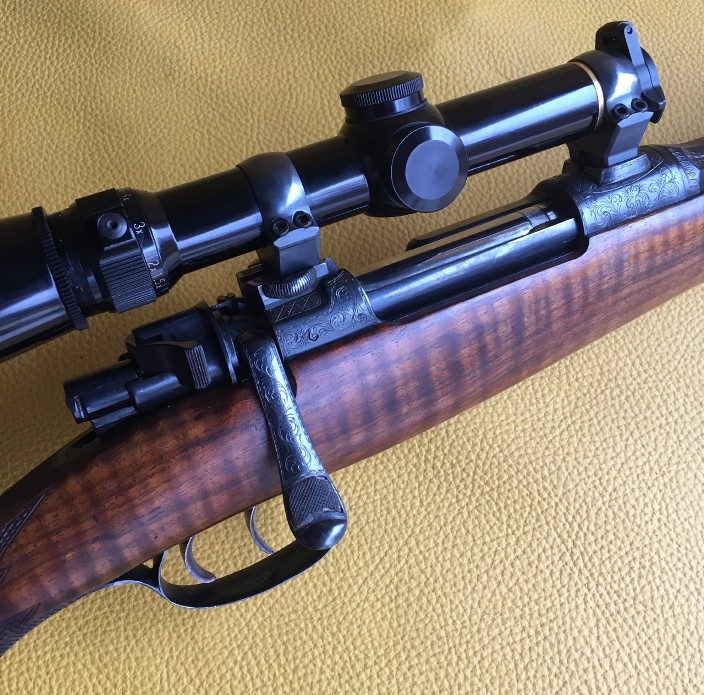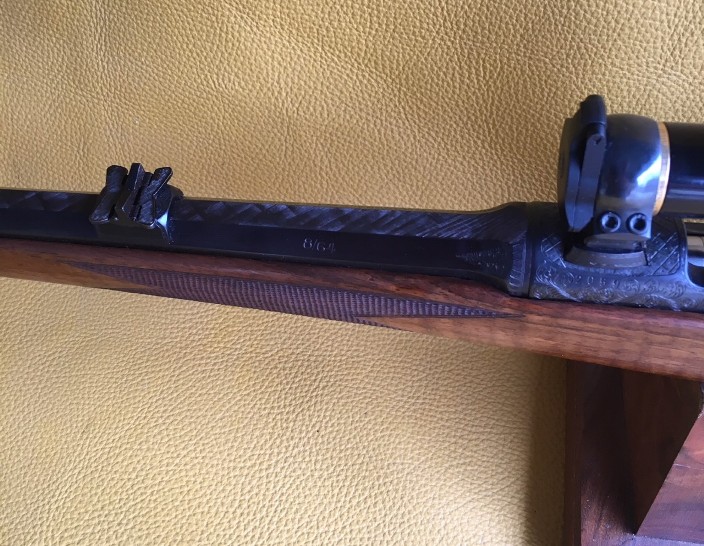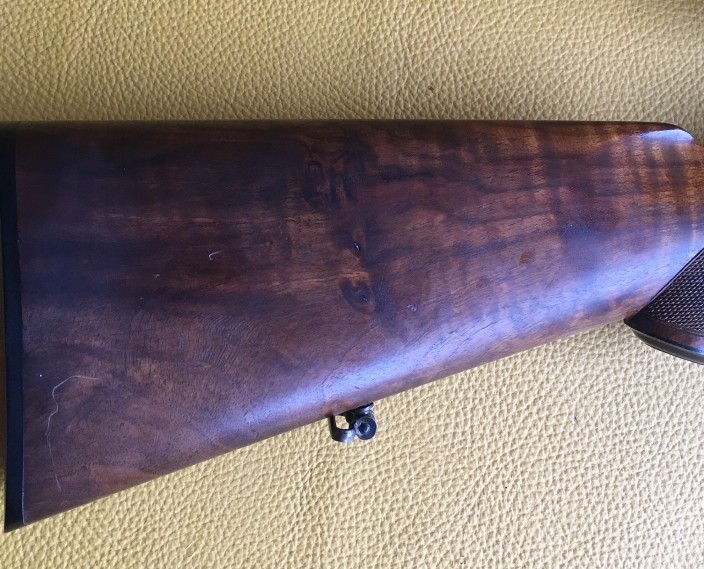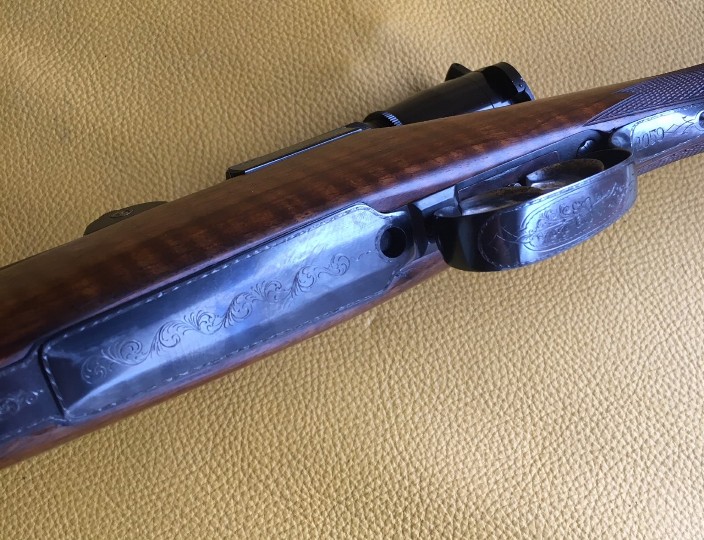 #2059 , H. Ansorg  8x64S  Stutzen rifle.
Made in December of 1941 , Hermann Ansorg , 29 reissmann strasse, Zella Mehlis, Germany.  Small ring Mauser with 20" barrel, octogonal to round, shiny chamber and bore, crisp rifling, in a fairly unusual chambering.
Comes with 60 pieces of Bertram brass head stamped 8x64s Brenneke, and RCBS dies.  Light weight at 7 Lbs with the claw mounted Leupold 1.5 to 5 x20, 6lbs 4 oz without.
Action has 60% scroll engraving coverage, double set triggers, butter knife bolt handle, two position safety. Metal finish in 95% plus condition.
LOP is 14 1/8" over a 1/2'" horn butt plate, wood has light handling marks and is in 90% original condition.
The rifle got out of the proof house,  the German officers could see the spires of the Kremlin, a couple weeks later the tide turned…