Francotte 9.3x74R side lock, ejector, left hand.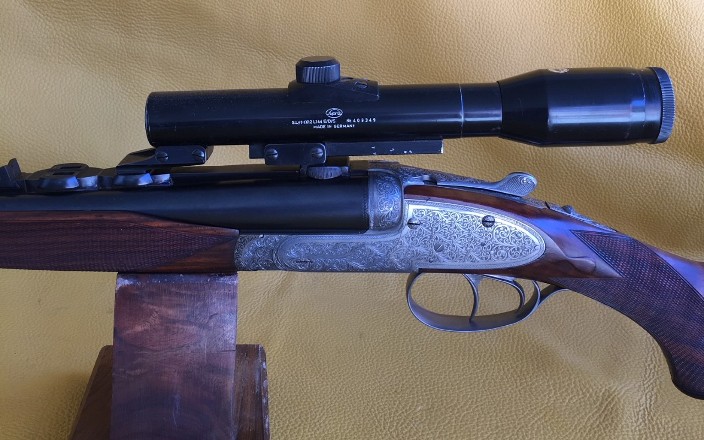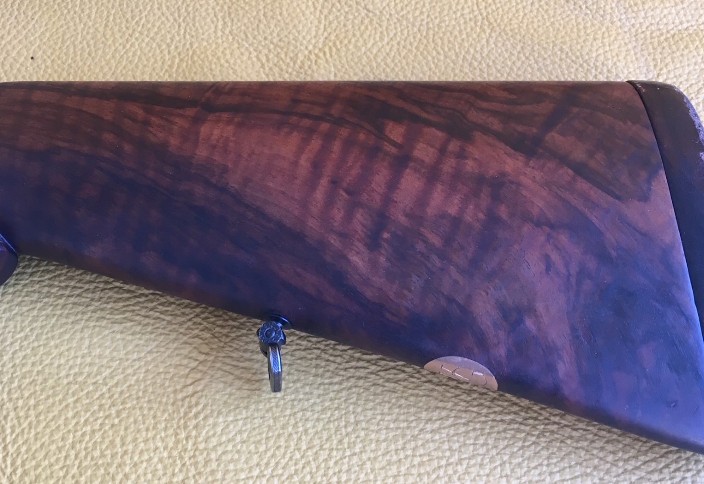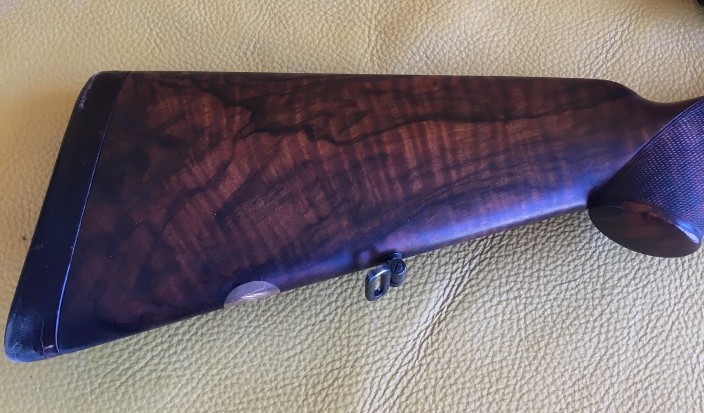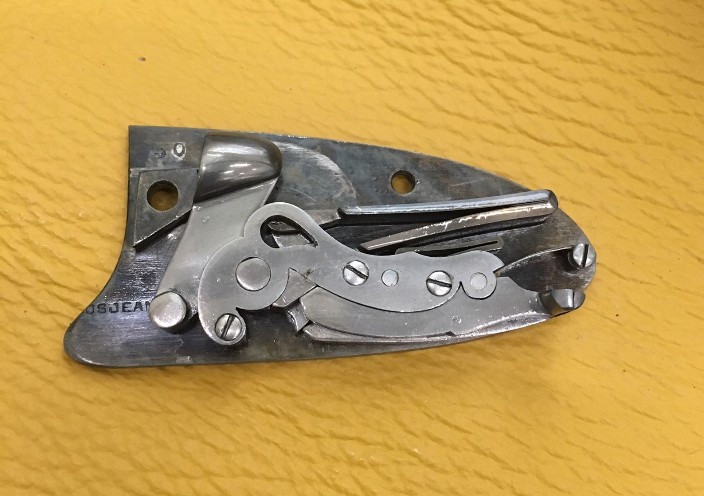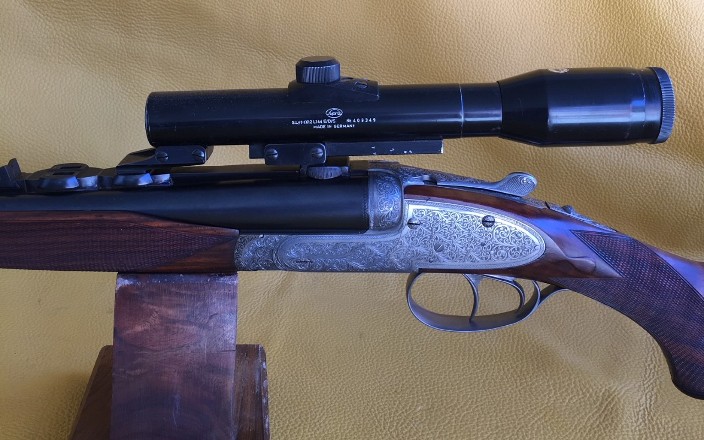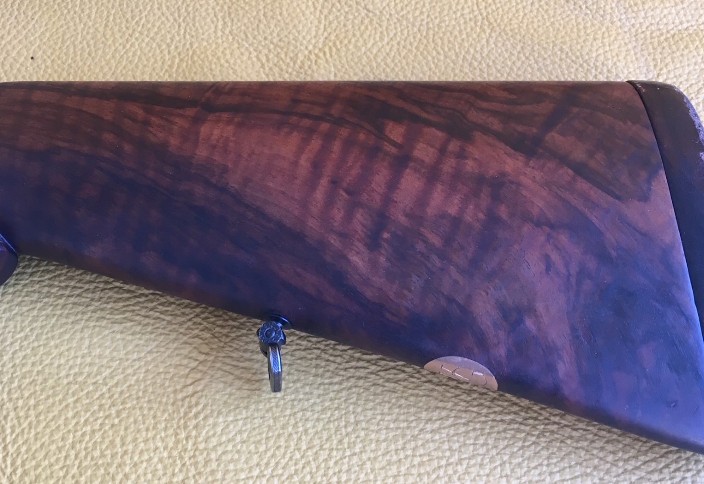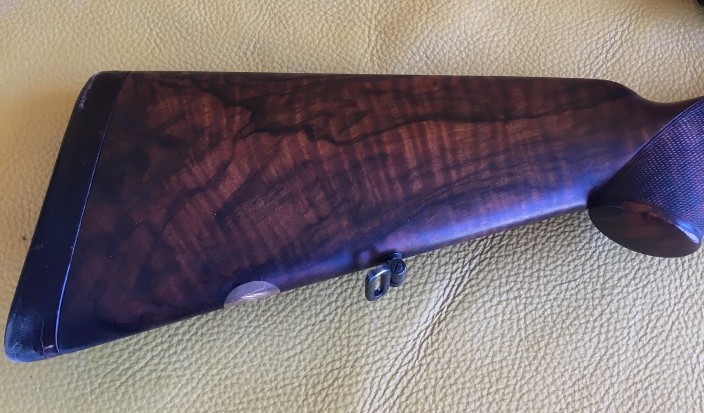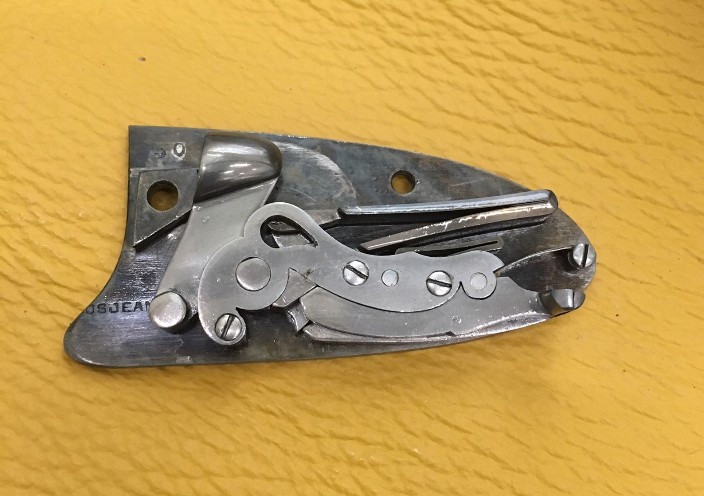 Francotte  9.3x74R  side lock, ejector, left hand.
 Made in 1965 , marked on the tubes as a Francotte but does not have the AF stamps on the action.
25" chopper lump barrels, with ¼ rib and claw mount for a Nickel 1X rail  and an extra front base for a longer scope.
Weight is 8 lbs 14 oz  with the scope. Nice back action locks by Grosjean with crisp trigger pulls , third fastener, articulated front trigger, auto safety.
95% coverage of a nicely  executed Baroque style engraving. Southgate ejectors timed and strong. LOP is 15" over a 7/8" leather covered pad.
Drop is 1 ¾" , 2 5/8" and 3/8 cast ON. The rifle is tight on face, has excellent bores and chambers and shoots Norma 286Gr well with the scope ( 2.5" at 55 yards).