Beretta Giubileo 20 Ga 3" 28" in factory case Serial # GIU466A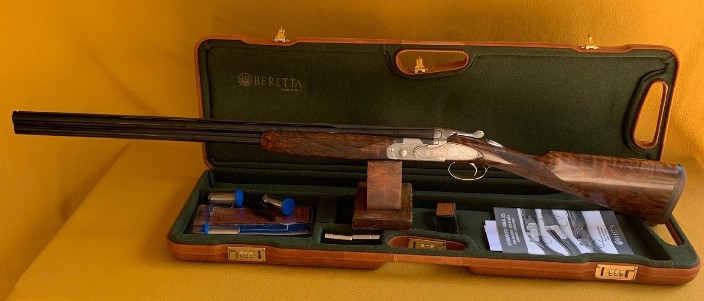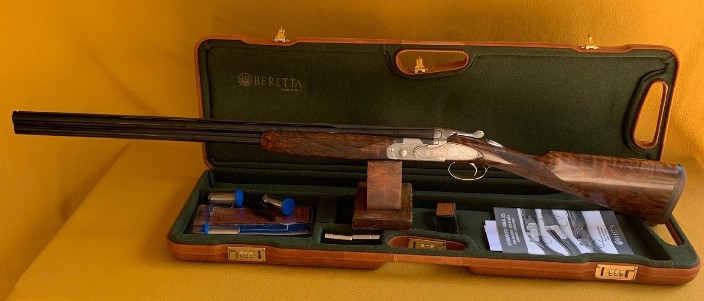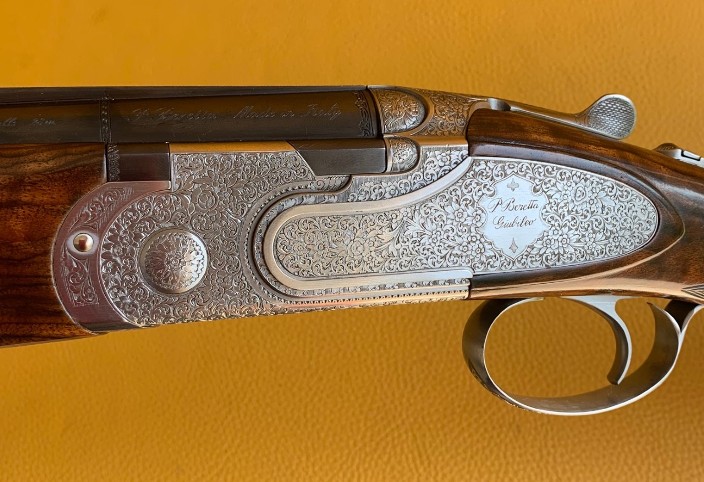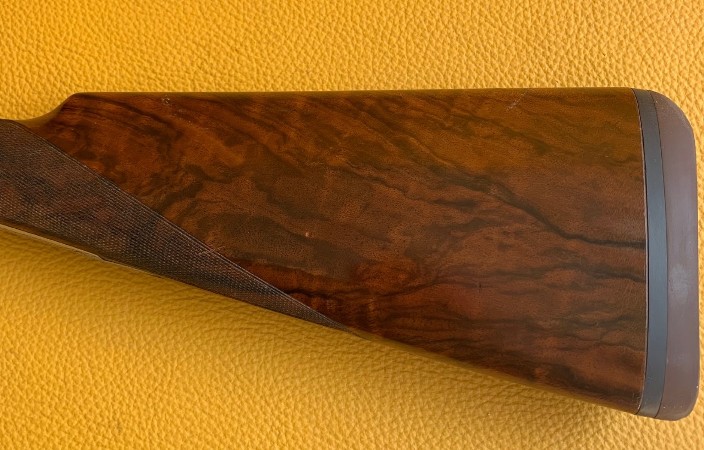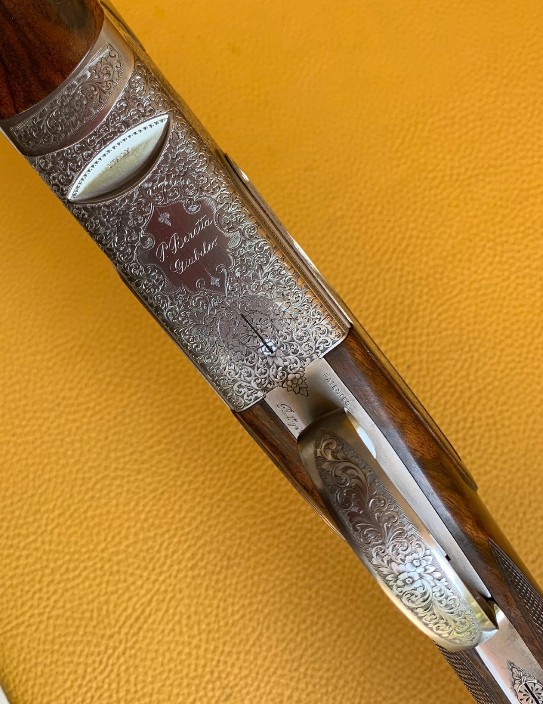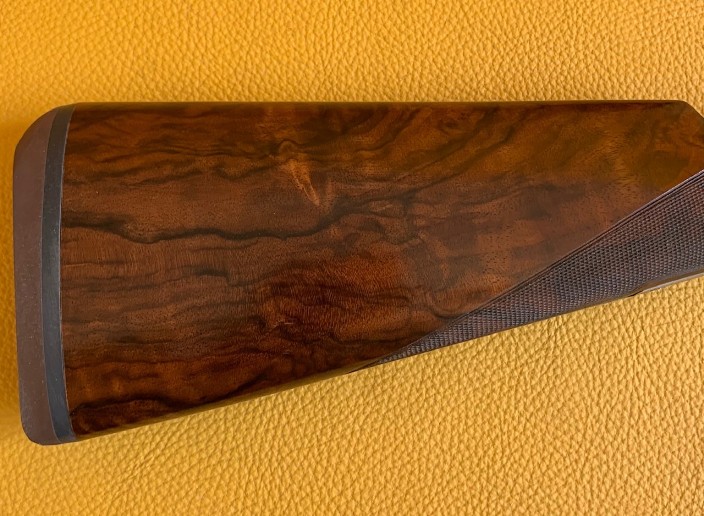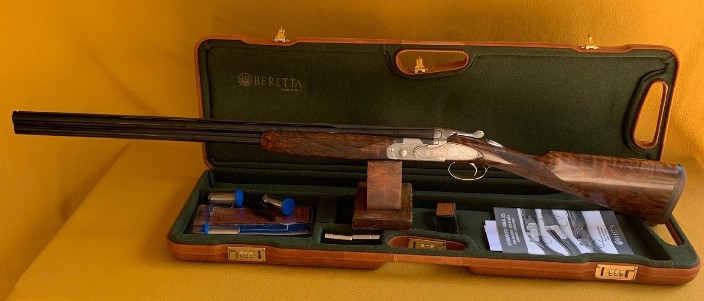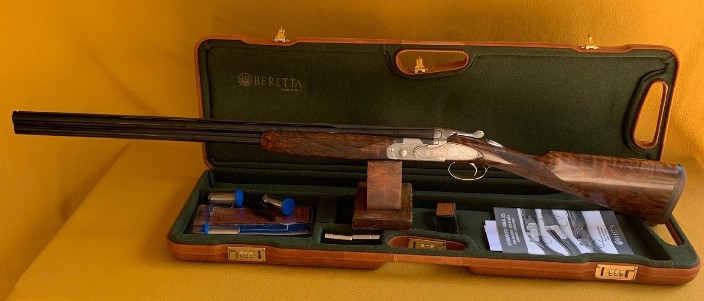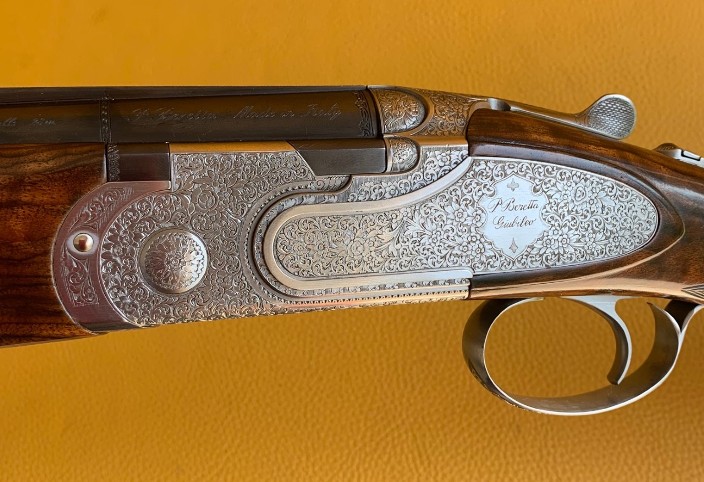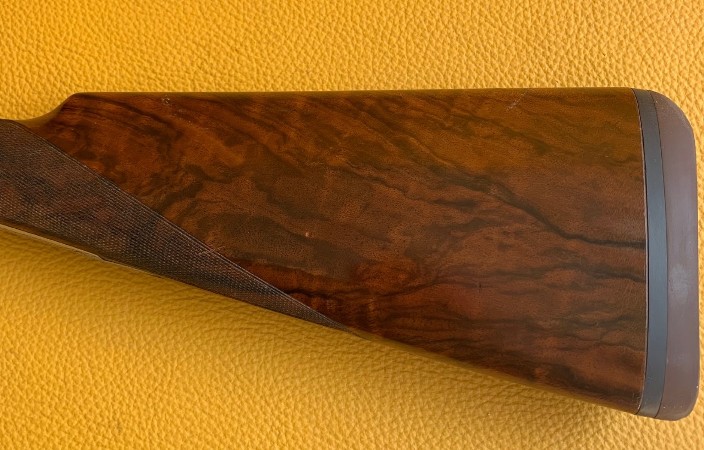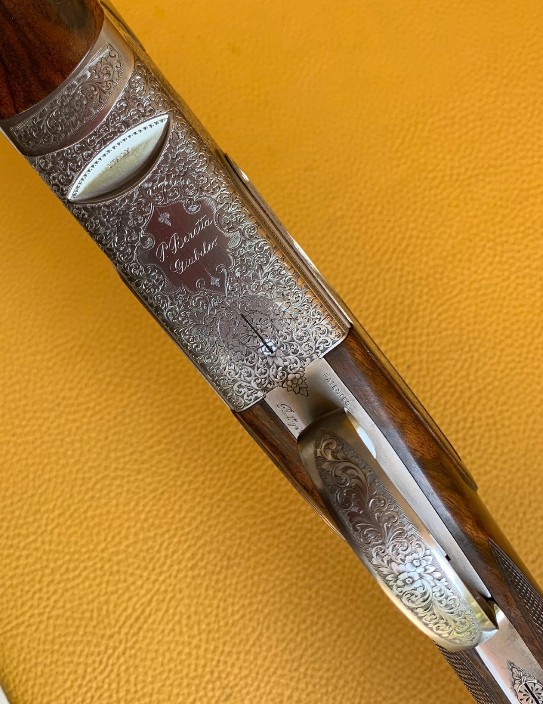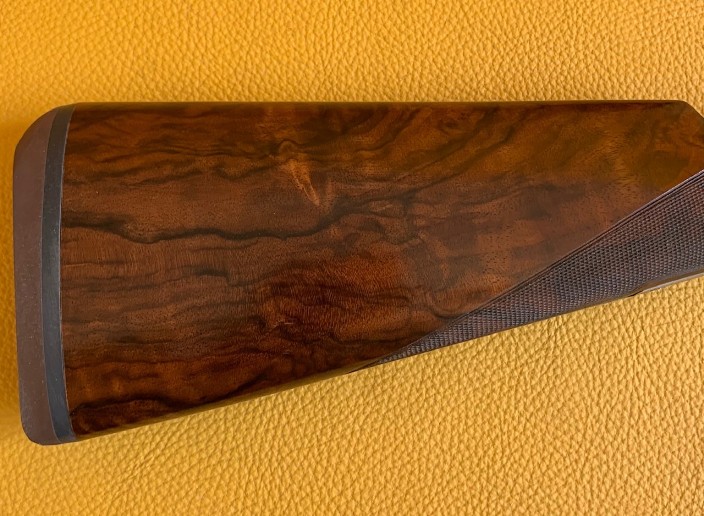 #GIU466A Beretta  Giubileo 20 Ga 3" 28" in factory case
Proofed in 2001 , 28" ventilated rib barrels with like new bores and chambers , screwing chokes , 95% plus condition original high luster bluing with very light scratches.
Side plated action, single selective trigger, automatic safety , with 90% coverage of tight roses and scrolls by Bottega C. Giovanelli /D. Zanetti , both mechanically and cosmetically in 99% plus condition.
The gun weighs 6 LBS and balances ½" in front of the hinge pins. Stock LOP is 13 3/8" over a 5/8" rubber pad, cast off ; to fit a Lady. It will go to a 14" LOP with a thicker pad. Buttstock and forend  are in 90% plus original condition with the marking expected on a gun carried in the field. Forend is fitted with thPB gold shield and the latch in gold inlaid "Beretta gallery".
In the factory leather covered Negrini case with papers, chokes , wrench and snap caps.
Listed on Guns International website #101597400